Public Enterprise for State Roads continues with illumination of interchanges and entrances to cities throughout the country, as an integral part of implementation of the Government's policies for improving the traffic safety. The latest step in that implementation has been the illumination of the overpass and the central part of the intersection at the entrance to Kumanovo city.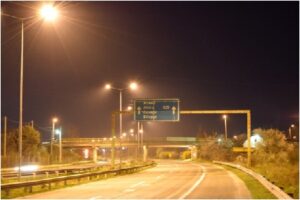 Twelve (12) double-arm twelve meters tall lamp posts have been mounted along 600 meters of road, plus four spotlights at the overpass. The installed lighting system is energy efficient, i.e. with dimming light bulbs that automatically reduce input voltage depending on the daylight.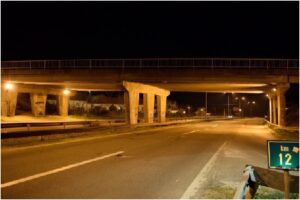 The investment value of this lighting equaled three (3) million denars.